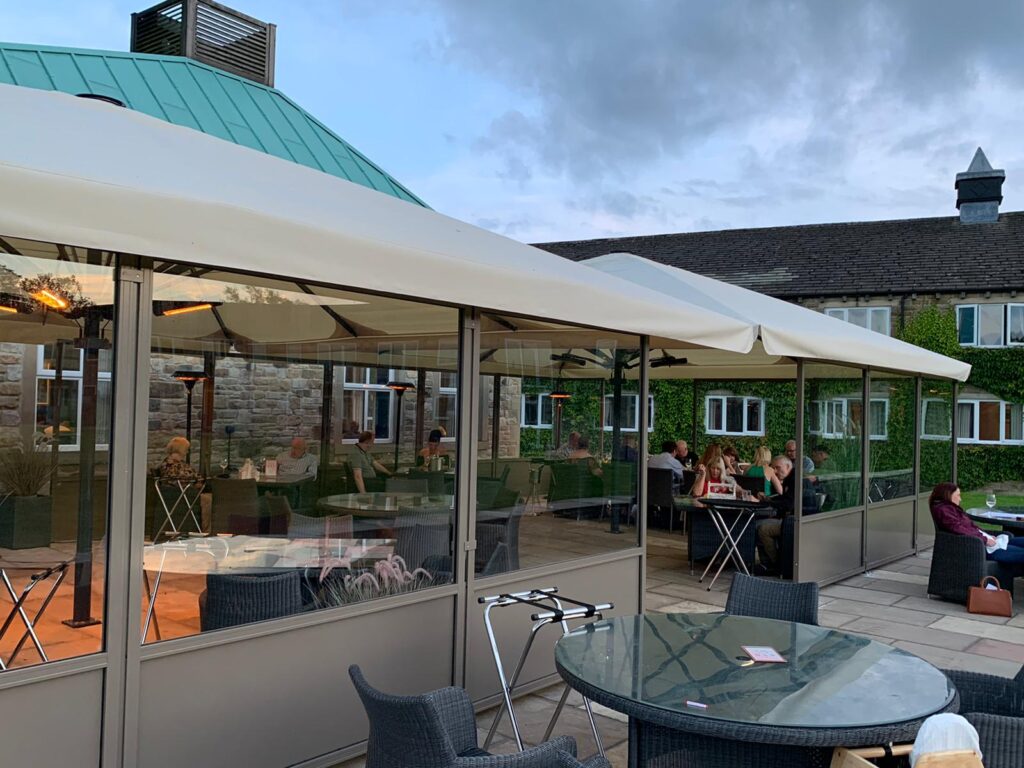 Create a stunning outdoor living area with Bambrella's incredible terrace screens!
Whether it's sun protection or creating a cosy area, our parasols and screens are perfect for all occasions. Elevate your outdoor space with our exceptional range of customisable screens.
The functionality of our parasols is already top-notch, and these screens elevate it. They provide protection from harsh weather and reduce outdoor noise, enhancing the comfort of dining guests.
Make your outdoor dining or event special with our amazing shade solutions. Don't compromise on quality and make a lasting statement with our personalised protection!
EXPAND BUSINESS AREA WITH TERRACE SCREENS
Create additional space within your commercial area by using screens, which enables you to accommodate more guests both indoors and outdoors. These terrace and patio enclosures are designed with premium materials, giving your space a luxurious and stylish upgrade.
CUSTOMISED OUTDOOR SPACES
Whether they're movable or fixed, terrace screens offer versatile solutions, creating an exclusive atmosphere for guests to enjoy within. Plus, they serve as a cost-effective marketing medium. Add your logo to personalise them and promote your brand to anyone who walks by.
Available screen types and styles
Get in touch to discuss your terrace screen requirements and for a quotation.